Flight Simulator X (FSX) Steam Edition Boeing 787 Dreamliner Pack
Posted On :
Nov 05, 2020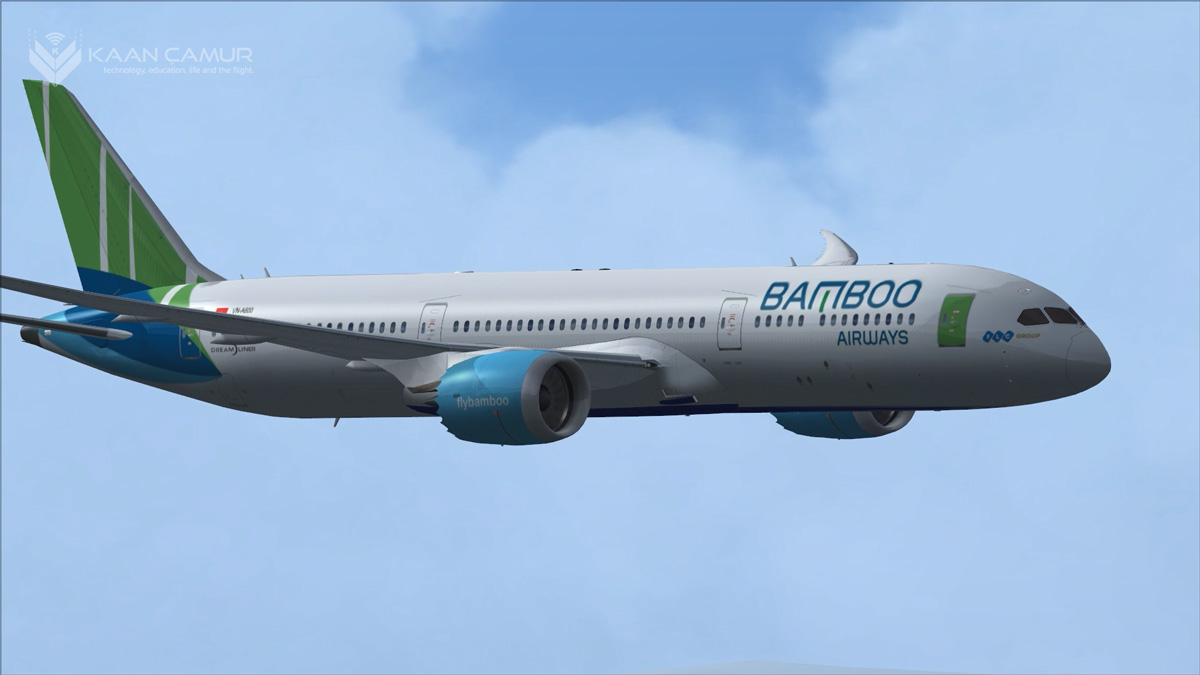 I found lots of Boeing 787 Dreamliner planes for Microsoft Flight Simulator X (FSX) when i was looking for add-on planes and textures. But they were not as packaged, they had been published as individually for each airways on the internet. Anyway, i downloaded all 787s i could find, but somethings were wrong at these planes. Normally, all default aircrafts were single objects (folders) in FSX. This means you can add different variants of airplanes just by copying its textures into the related aircraft's folder and adding its profile data into the aircraft.cfg file of aircraft. On these 787s, every single airways was an individual, complete aircraft. In other saying, each Boeing 787 plane (airways) had its own folder. I tried to convert them to default format as it should be (one main Boeing 787 object (folder) with texture (airways) folders), but it did not work. It seems whoever made this first Boeing 787 add-on aircraft was not wanted to derive new airways from it just by copying new textures into it. I guess people who created other airways were followed the same path. As a result, all created Boeing 787s for FSX were became as individual objects (planes, folders). Only disadvantage of this situation is the disk space they take up.
As i talked about in my Airbus A380 pack article, i faced some problems on these 787s. Night textures of some planes had bugs (passenger cabin lights were off), reverse thrust was not working and could not be able to do a stable flight since aerodynamic values of some planes was configured as wrong. The worst part is, i had to make these fixs one by one for each 787 since all of them are individual objects as i described above. Anyway, i did not have more options, so i fixed them one by one.
At last, I've created an optimized Boeing 787 fleet consists of total 56 pieces 787 series (787-8, 787-9 and 787-10) and tested them all. The fleet has almost all airways in the world.
You can download the fleet from here. Just extract all folders into the Airplanes folder in the SimObjects folder which located in the root folder of simulator. (C:\Program Files (x86)\Steam\steamapps\common\FSX\SimObjects\Airplanes). You will see 787s in the aircraft list when you run the game after the process.
You can find some in-game images of 787s and my full flight video with Bamboo airways below. If you have questions or anything to say, write me in the comment section. Enjoy!