Digital Marketing Overview
Posted On :
Aug 16, 2020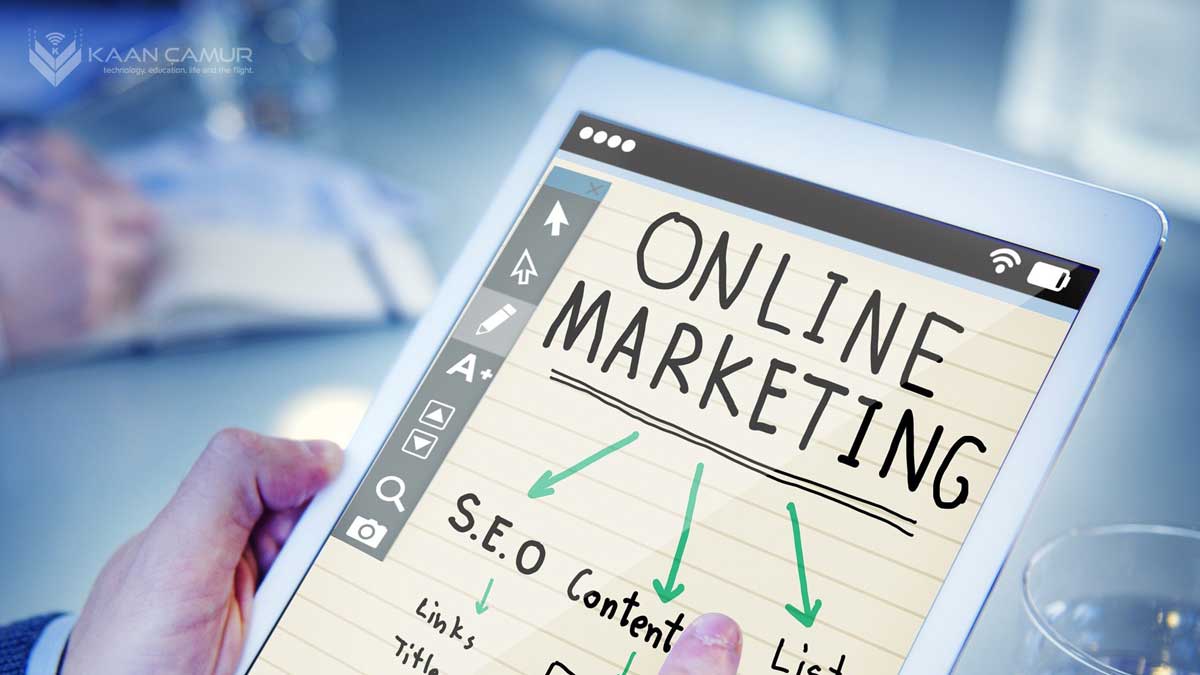 No doubt, one of the best blessings of internet is the promotion of products and services we produced to every corner of the world easily and quickly. This modern mass publicity mechanism called "Digital (Online, Internet) Marketing" has become a job section which need to be expertise today. A big part of the product or service producers, in other saying business owners or managers handle these works via their departments or the agencies and freelancers (project based experts) in the sector. On the other hand, a small part of producers (ones who improved themselves at this section ) carry out these works by themselves. I would like to talk about some basic concepts of digital marketing for the people who are new to that or want to have some ideas at least.
Digital Marketing is an online promotion work done using internet resources and "spending money". As you guess, the first goal that will be expected here is the get maximum performance with the minimum spent. And the first rule to do that is the "reaching to correct target audience". Thanks to the today's digital marketing tools that work based on this logic, they help us to get maximum performance from our budget. For a simple example; in the most used digital advertising channels like social media and youtube, related ads are shown to users according to the collected informations from their followed pages, interacted (liked or shared) posts, watched videos with details (how much the user watched that kind of videos, which one is liked or disliked etc.) that actually describe the "interests of users" via algorithm. Similar to this, google shows related display and text ads to users according to the cookie data gathered from the visited websites or search terms of user made. These collected data can also be used for Retargeting (or Remarketing) ad campaigns to show same or new ads to users that previously saw or interacted (e.g. clicked) with at least one ad of same advertiser.
There are various type of digital marketing channels. Google and social media ads that i mentioned above are the market leaders as they dominate the market. Dominating the market means having a huge user data and this means more people to reach. Apart from these, with the increase in the use of social media, a concept called "influencer" emerged. Influencer is a name given to people or page owners who have a high number of audience on especially Instagram. These influencers publish ad posts on their pages and stories for a certain fee.
Another marketing channel which is much older than all of these, also has a very important place in digital marketing and still actively used today is "E-Mail Marketing" which means mass e-mail sending. E-mail marketing companies that have target audience data (e-mail addresses) in certain areas of interest send promotional e-mails to these addresses. They then report to their customers how many of these e-mails they sent have been opened, how many of them are redirected to the site by clicking the link in their content etc. E-mail marketing is also a marketing method used by product and service owners who have their own audience data.
In addition to these marketing channels, publishing ads in the websites that have high traffic is the one of most used digital marketing methods. There are two ways to publish ads in websites;
By contacting with the sales departments or owners of the websites.
By purchasing with RTB (Real Time Bidding) for the ad spaces of specified websites via the platform (DSP - Demand Side Platform) of ad networks that related sites are included.
DSPs are advanced ad management platforms that allow advertisers to publish their ads on sites in DSP inventories. These platforms are also called "Programmatic" in digital advertising terminology.
Pricings of the ads published on websites are generally based on CPM (Cost Per Mille - Cost Per 1000 Impresssions), CPC (Cost Per Click), CPV (Cost Per View), CPA (Cost Per Action) and CPL (Cost Per Lead). For example, if a site owner sells the CPM (1000 impressions) of an ad space of 970x250 (Masthead) at 5$, the amount to be paid for 1 million impressions will be 5.000$.
That's the basics of Digital Marketing world. I hope these informations contributed to you to get a general idea about it. I will continue to share my knowledges and experiences in my further articles.