Flight Simulator 2020 Liveries and My First Gameplay Video
Posted On :
Oct 17, 2020
Last Update :
Oct 18, 2020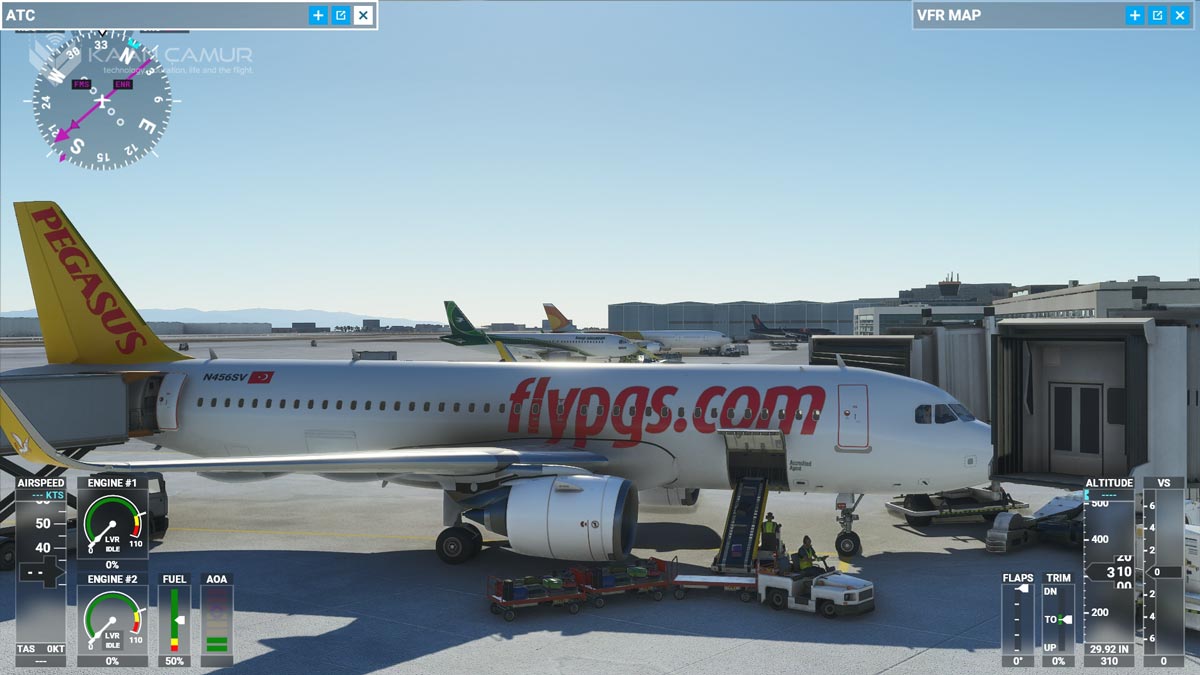 Finally, i have uploaded my first gameplay video to YouTube today. This was also my first experience to capture, edit and upload a video. I used GeForce Experience's in-game capture utility to record the gameplay as 4K resolution with 60 FPS and edited the captured video in Adobe Premiere Pro software. My laptop specs are below.
9th gen. Intel Core i7-9750H 2.60GHz
16GB of RAM
Nvidia GeForce RTX 2070 8GB VRAM
256GB SSD + 1TB HDD (Game was installed to HDD.)
I didn't want to make a tutorial video, because of i saw there are lots of tutorials already made by others in YouTube, so this will be an unnecessary effort for me. I made a free flight instead of it and flight from Istanbul Sabiha Gökçen Airport (SAW) to Izmir Adnan Menderes (ADB) with Airbus A320neo. The flight has took approximately 40 minutes. Total video length was 1 hour, 10 minutes and 12 seconds. Rendering in Adobe Premiere Pro took approximately a few hours, uploading rendered video (36.8 GB) to YouTube took more than 24 hours and processing 4K resolution in YouTube has took approximately 1 day. I knew capturing and uploading 4K videos will take some time, but to be honest, i wasn't expect till that long. Anyway thank God, i managed to create and publish my first gameplay video successfully. You can watch the video from here or at the end of this post below.
Before i make this flight, i looked for the livery packs like previous game (FSX) and found the Airbus A320neo liveries at forums.flightsimulator.com. I downloaded the "megapack" which contains all liveries and easily installed. Just copy the downloaded content (livery folders) into the "Community" folder under the install location of the game.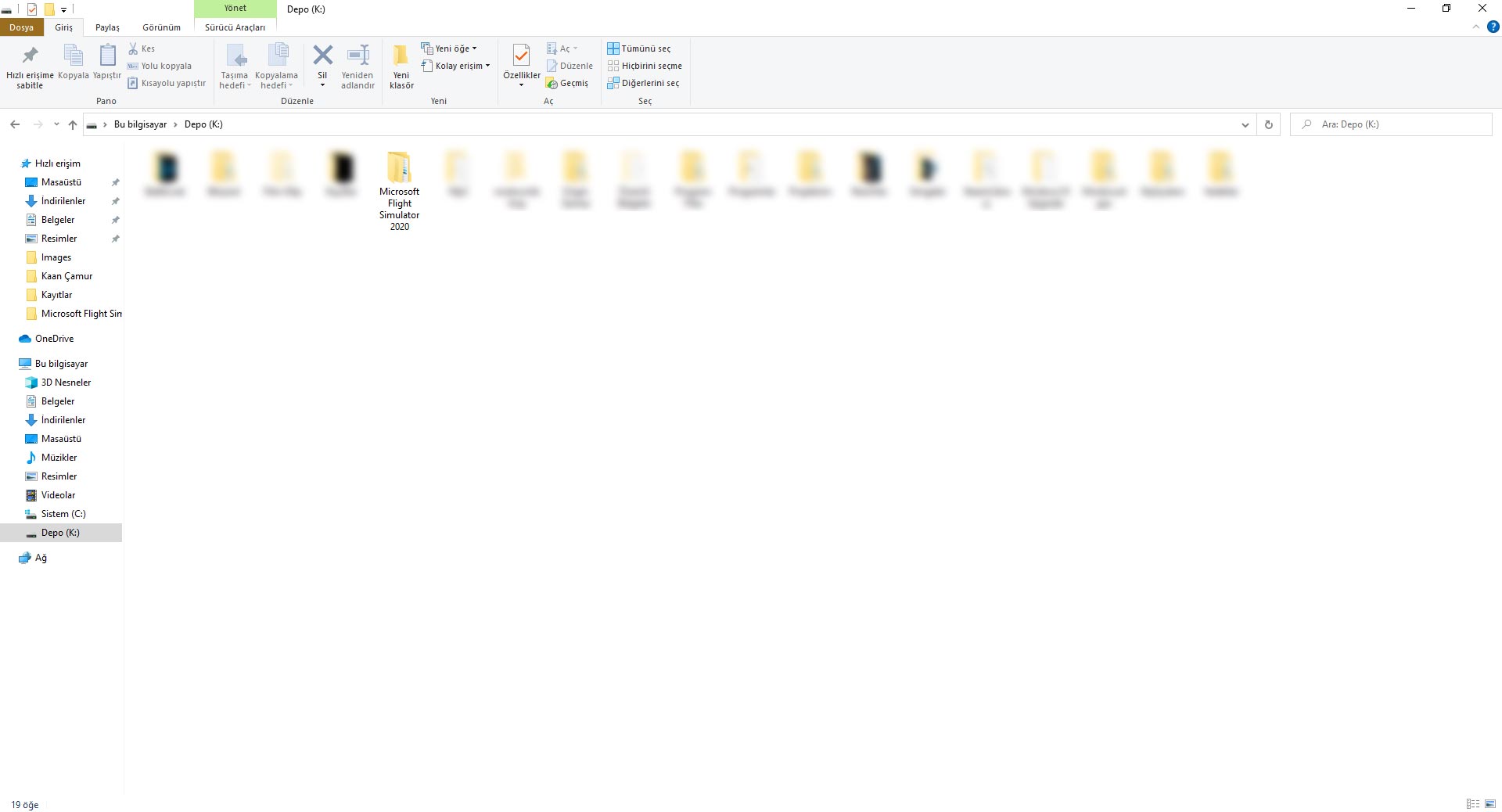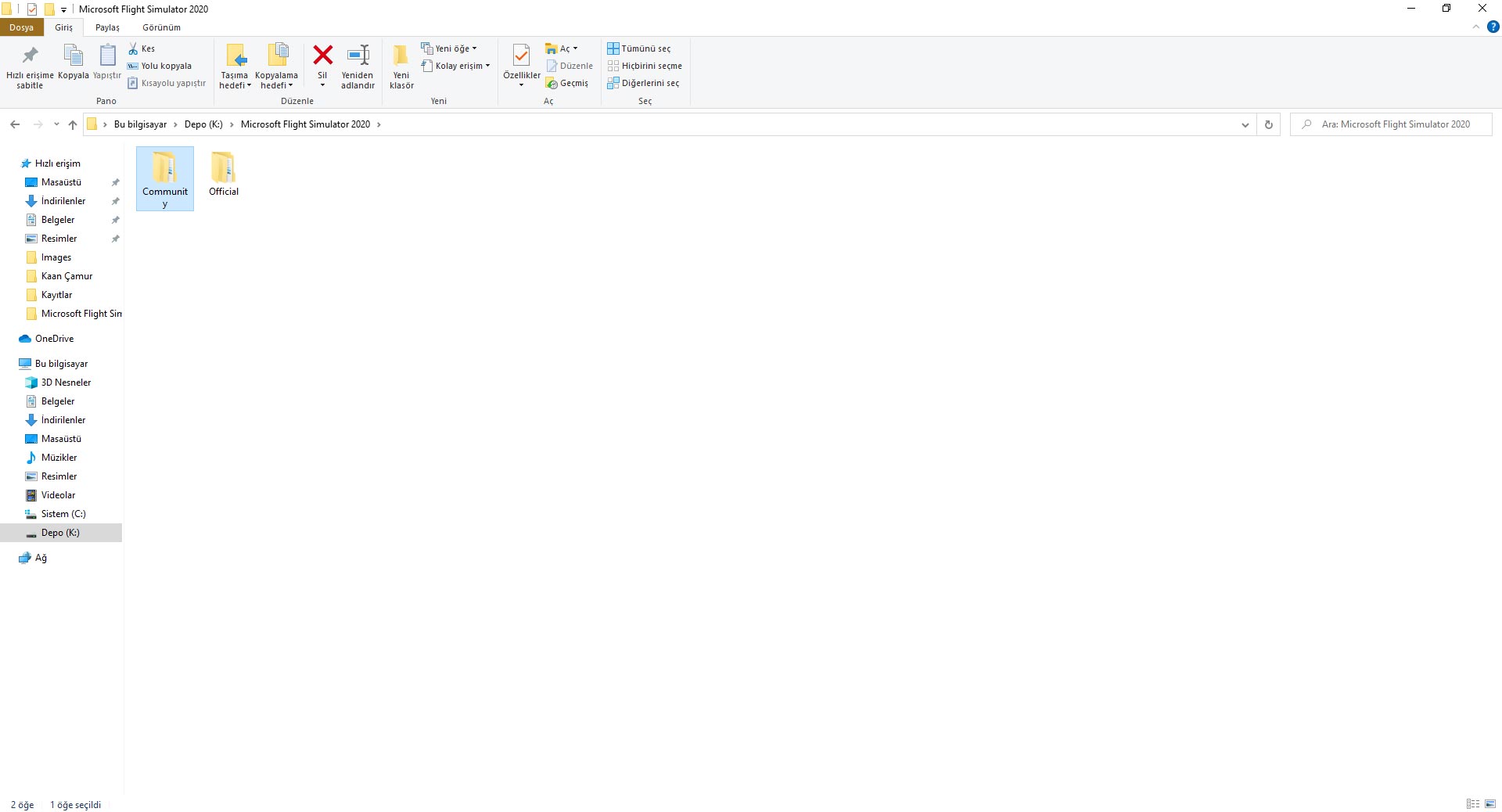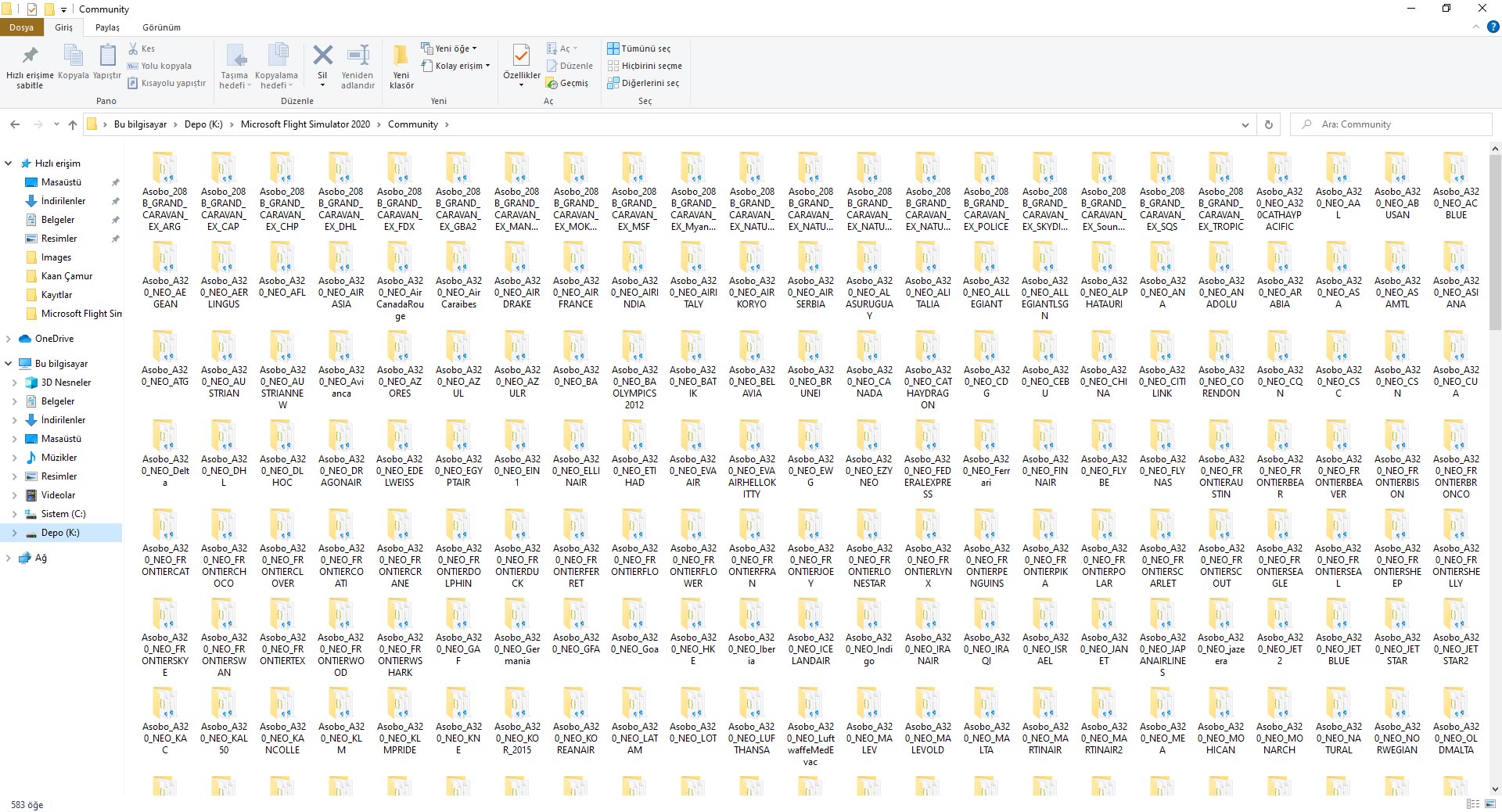 If you copied the contents correctly, you must see all liveries in the liveries tab inside the game like below pics.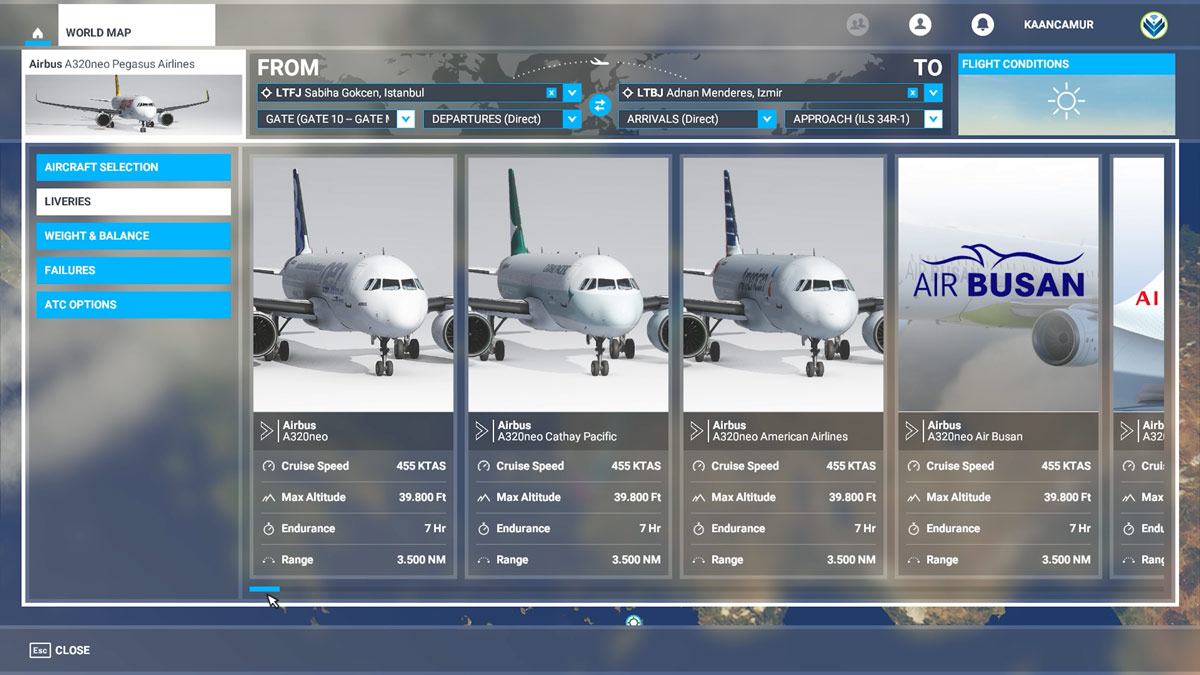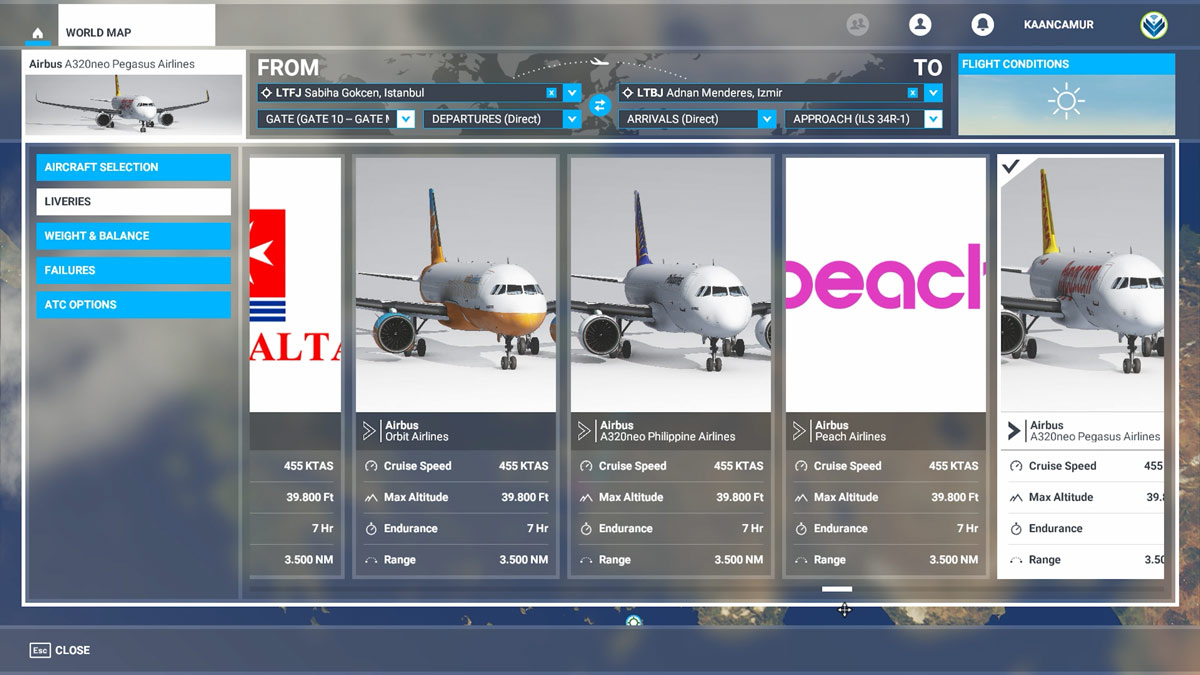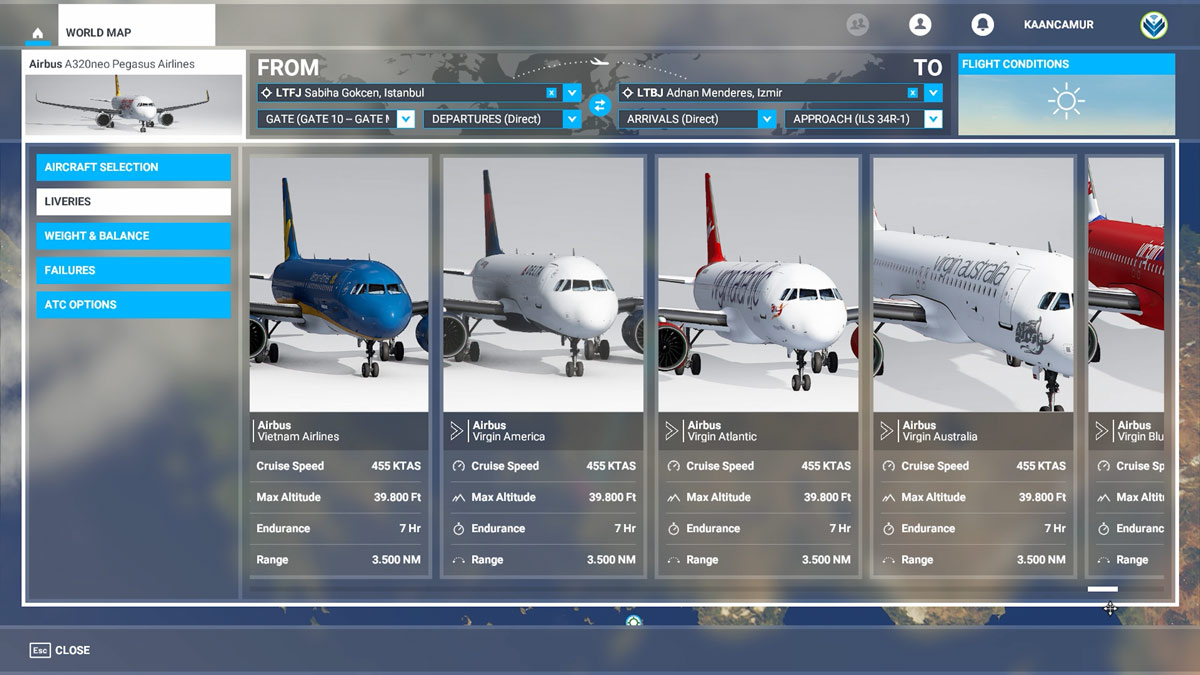 In my this flight, I used the Pegasus Airlines livery which is most famous airline company of Turkey after Turkish Airlines. I also usually travel with it in real life because of its low prices.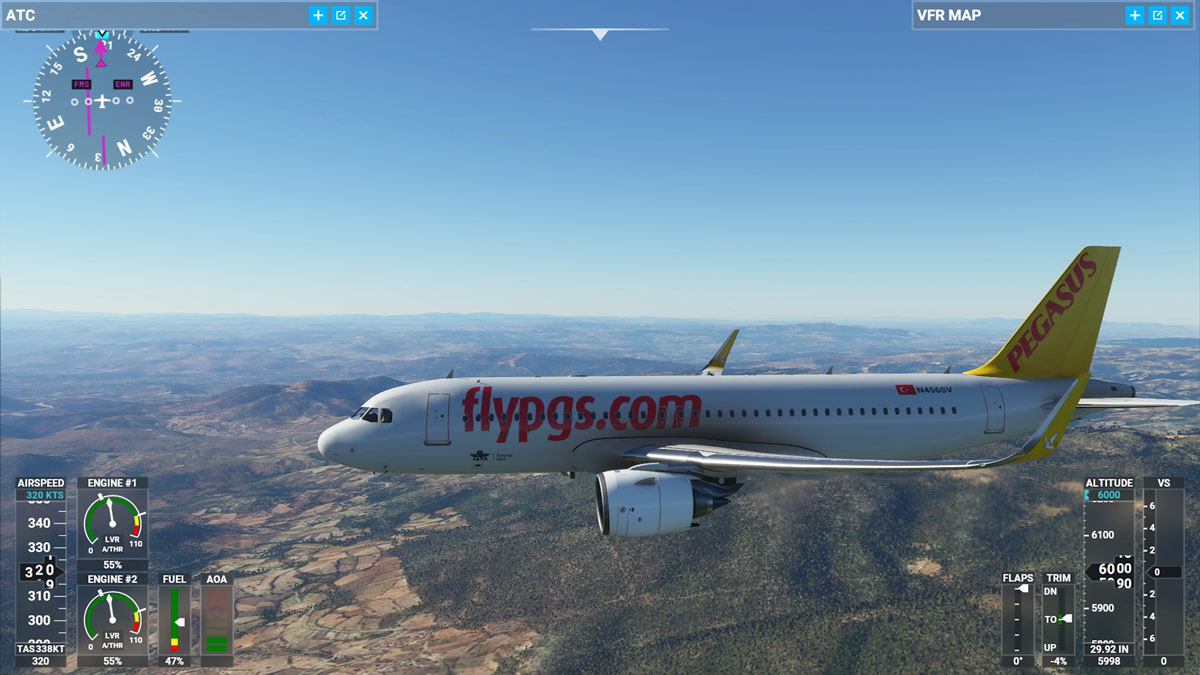 I use my beloved controller Logitech F710 gamepad in this game too as always. Thanks to FS 2020 programmers, i did not have to set up all buttons like FSX this time, but only a few buttons like landing gears toggle, rest are automatically assigned like my own set up at FSX.
Only problem i experienced is the sensivity of analog sticks. I handled it by reducing the sensivity level down to 50% from 100% under the control settings. I tried the levels gradually and found the best level is 50%, at least for my controller.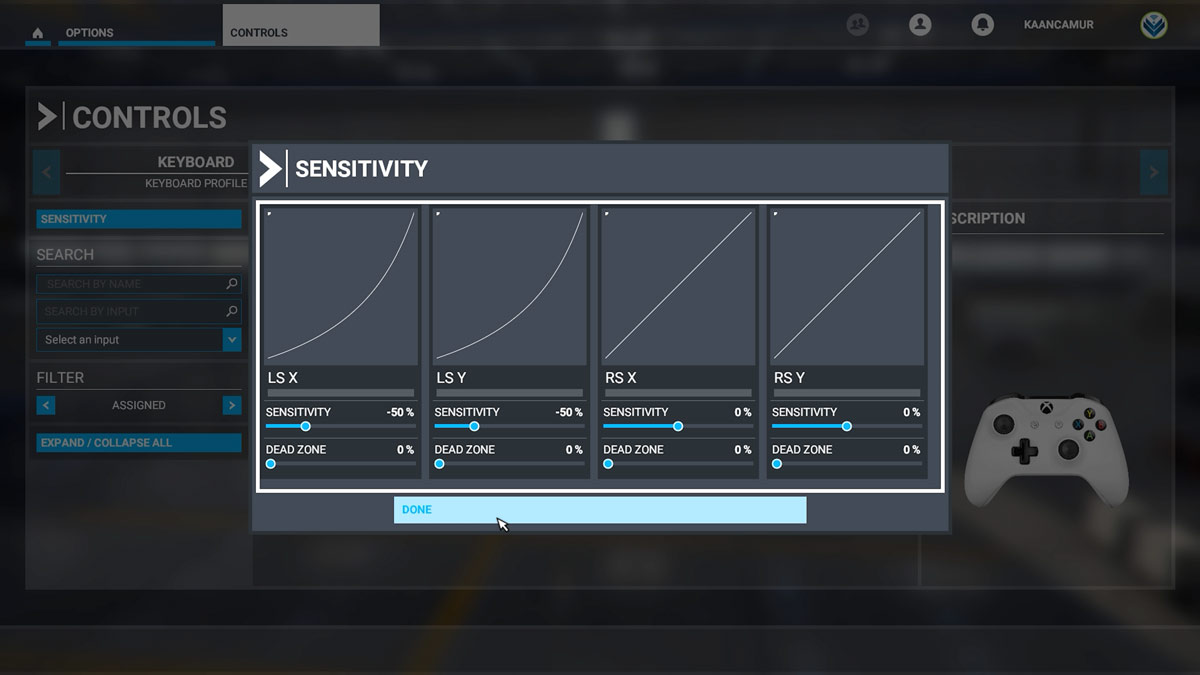 I also set the assistance to the hardest level for a real-like flight experience, just except taxi guide.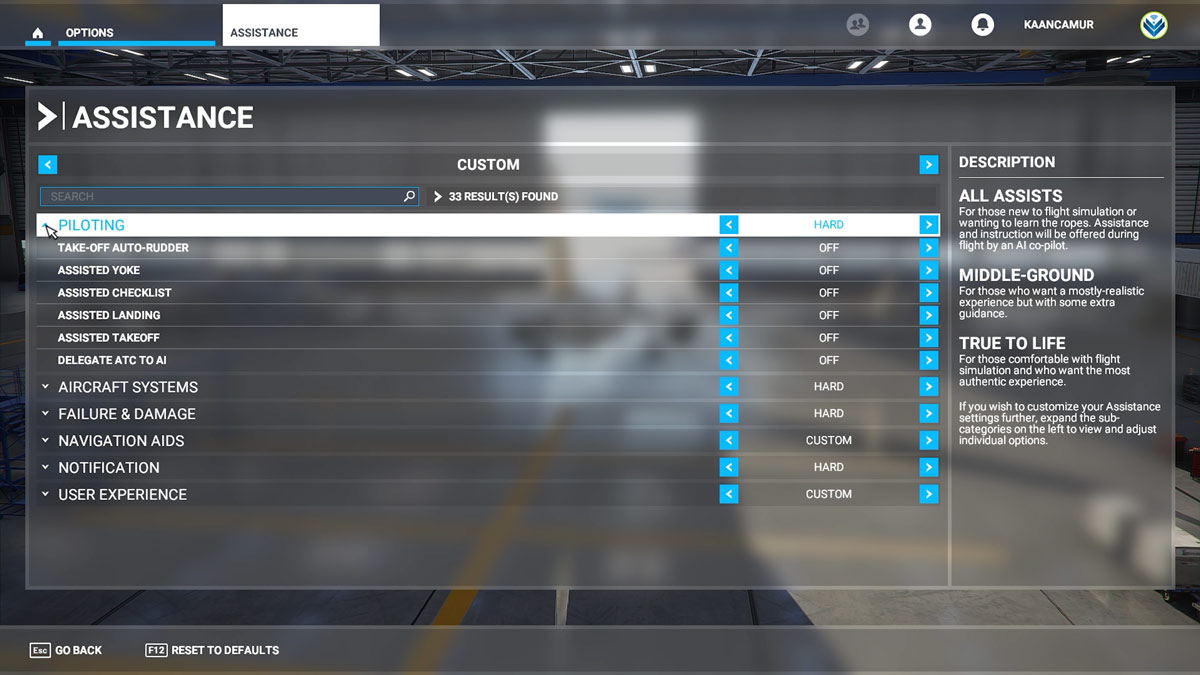 That's all i did. I'm happy with these settings and liveries. I'll keep going to create videos with the newest liveries and aircrafts. Keep in touch by subscribing my YouTube channel and subscribing my blog via form at the footer below.
All right.. Now, take a drink and watch my full flight from Istanbul Sabiha Gökçen (SAW) to Izmir Adnan Menderes (ADB) with Pegasus Airlines Airbus A320neo in 4K 60FPS. Enjoy!!!