FSX Boeing C-17 Globemaster III DLC
Posted On :
Oct 26, 2020
Last Update :
Nov 01, 2020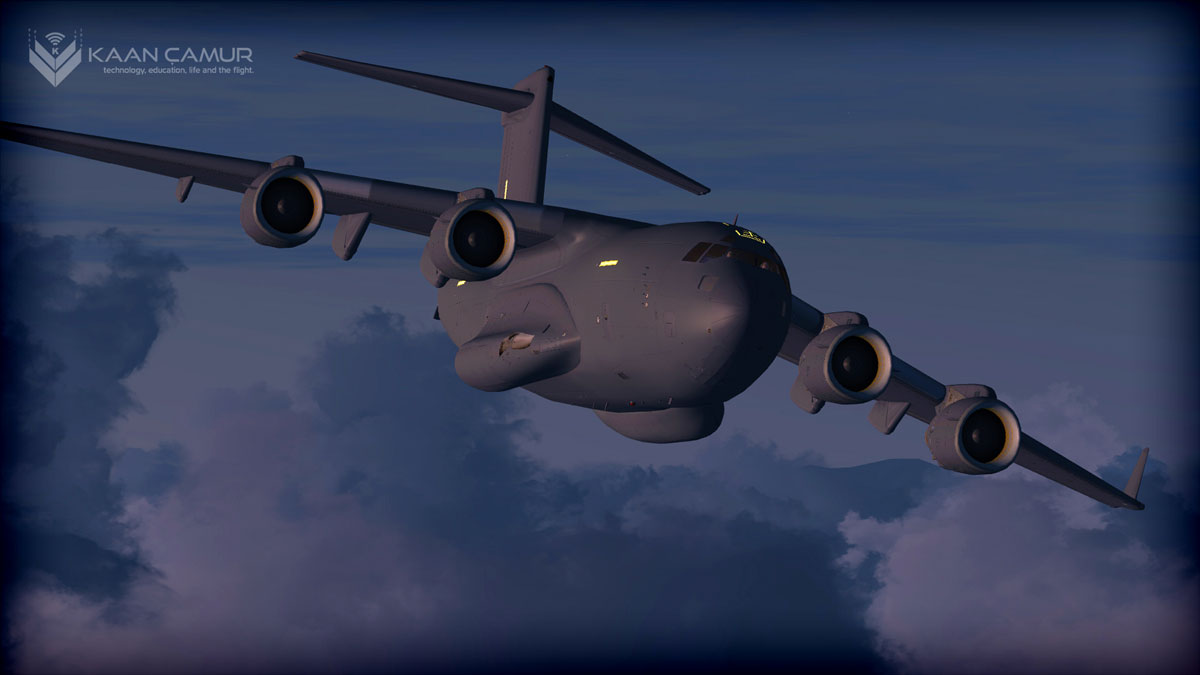 If you bored from default planes in Microsoft Flight Simulator X (FSX), there is a great DLC plane in Steam; Boeing C-17 Globemaster III. Look at that; even its looking is already impressive enough, isn't it? This aircraft is mostly using by US Air Force for heavy cargo transport operations in real.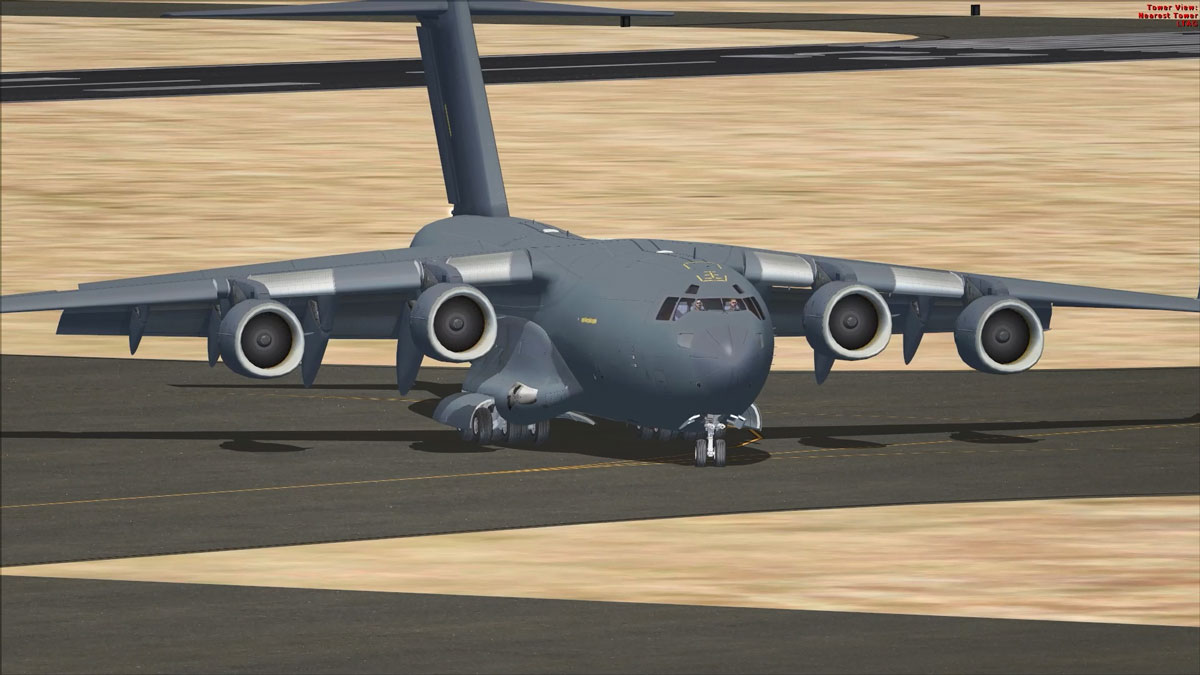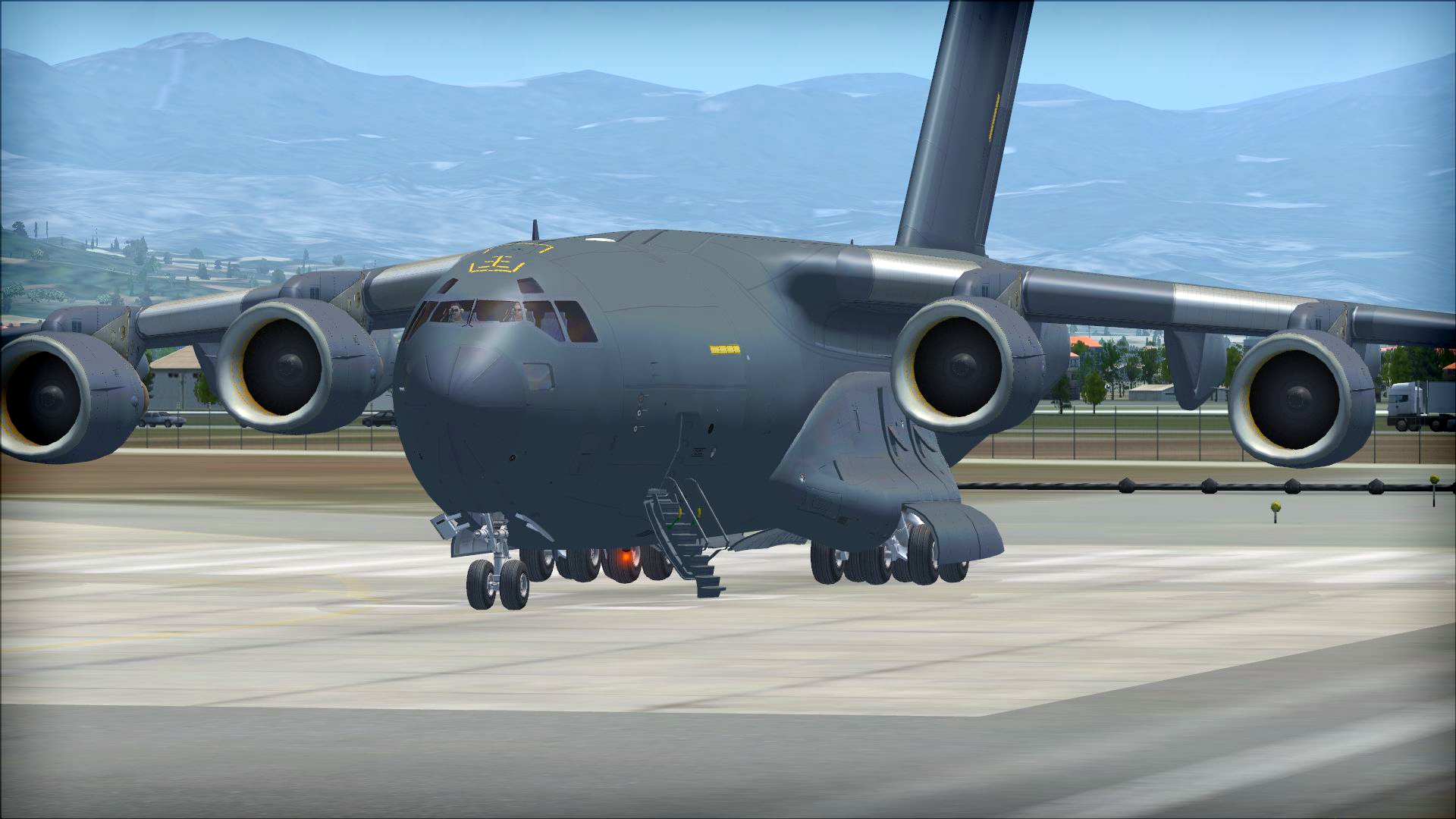 You can buy the plane on Steam for $5. Like all installations on Steam, it'll be installed automatically and you'll be able to select it at aircraft list in the game.
Let me talk about cockpit controls. The auto-pilot panel can be extended to left by pressing left arrow ← button showed in below images. Pressing same button again retracts the panel back to the right.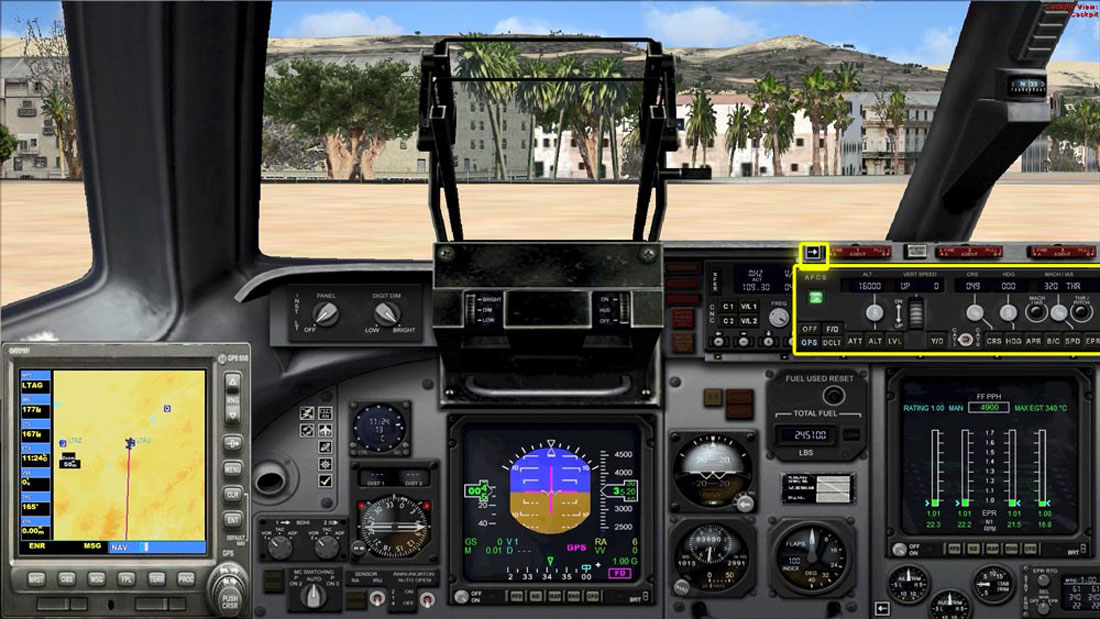 The auto-throttle switch is not shown on this control panel, so you need to change the panel view into cockpit view or use Shift+R shortcut key combination.
Most important flight mechanisms like ILS and CRS (airport heading) functions placed in a simple, small panel at the leftside of auto-pilot panel. Buttons and their functions marked as numbers described below;
V/L 1 Button : Press this button before set the ILS frequency.
FREQ Numerator : Set ILS frequency.
CRS Numerator : Set airport heading (CRS).
XFER Button : Activate ILS and CRS settings.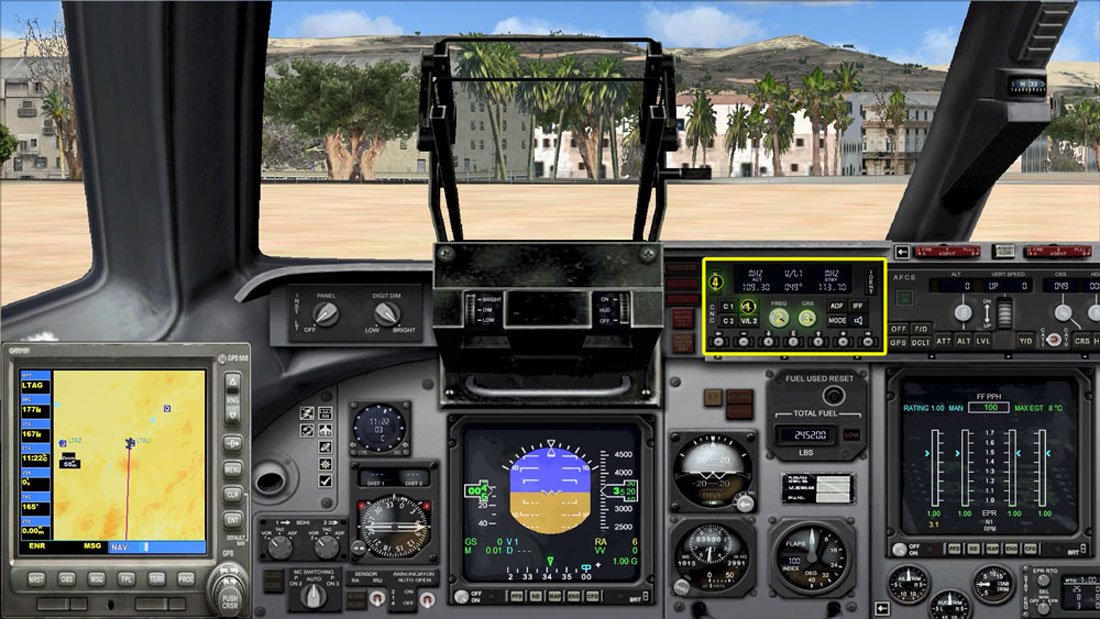 You can start the engines like other aircrafts by using Ctrl+E key combination (or by assigned keys on your controllers like gamepad, joystick etc.) automatically, but if you would like to do it step by step manually for a more realistic experience, you can press the overhead panel button to show/hide overhead panel which you'll find related buttons and switches on it. You can also find switches like no smoking, seat belts, lights etc. alongside engine and apu switches on this panel.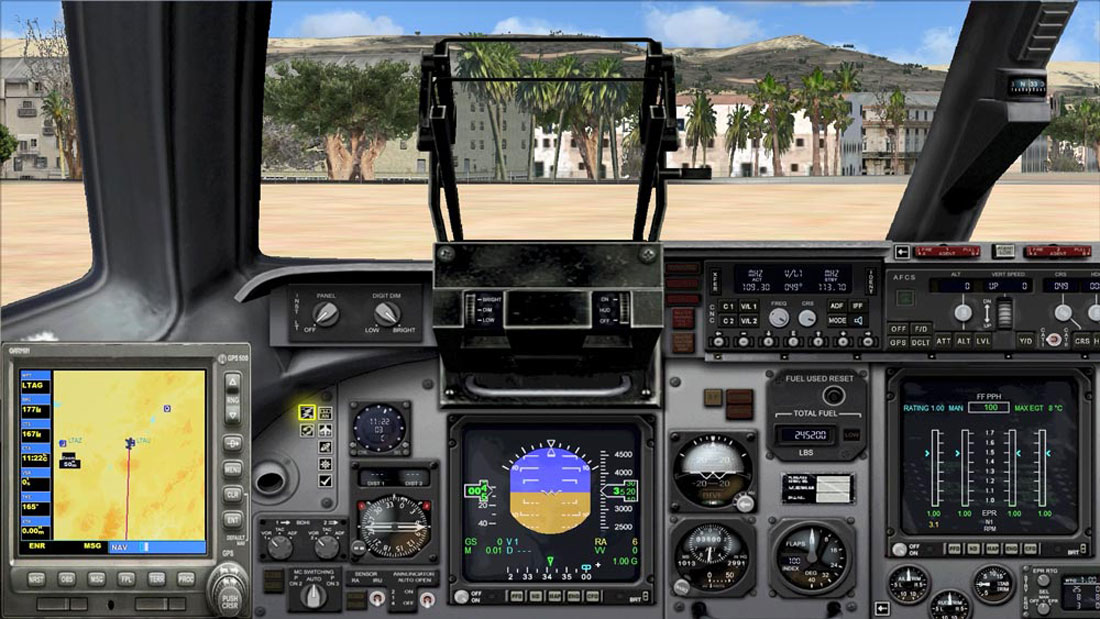 Front transparent huds can be turned on or off by the bottom-right button like showed at below images. You can also set the brightness by the bottom-left button.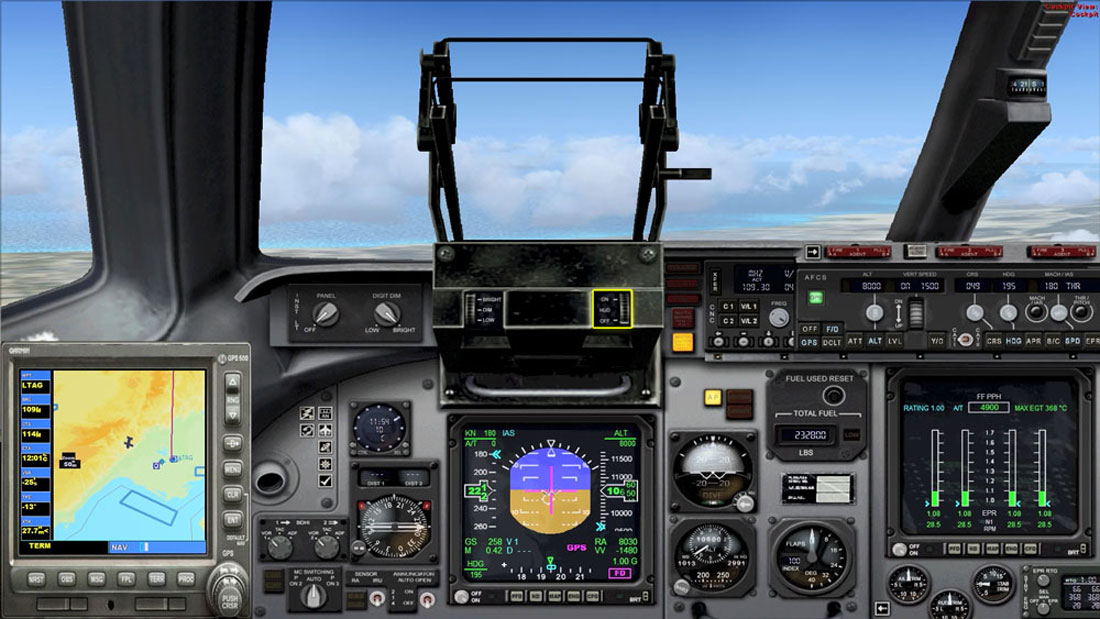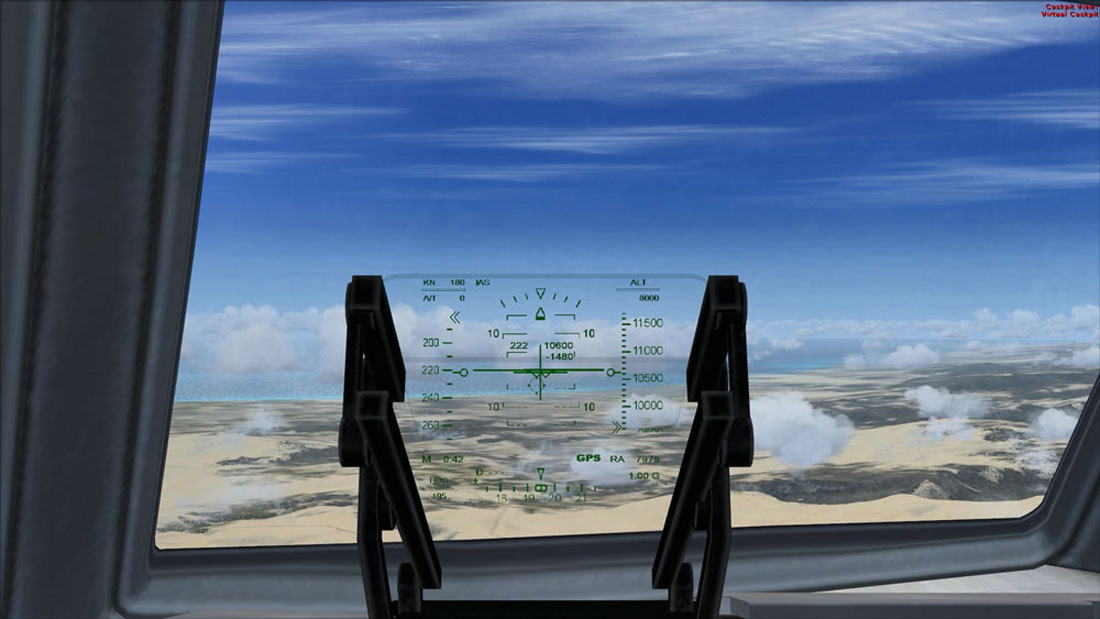 Here you can find some in-game images and my own Full HD gameplay video. If you have questions, feel free to write me at comment section below.