How Much Microsoft Flight Simulator Will Be Good?
Posted On :
Jul 26, 2020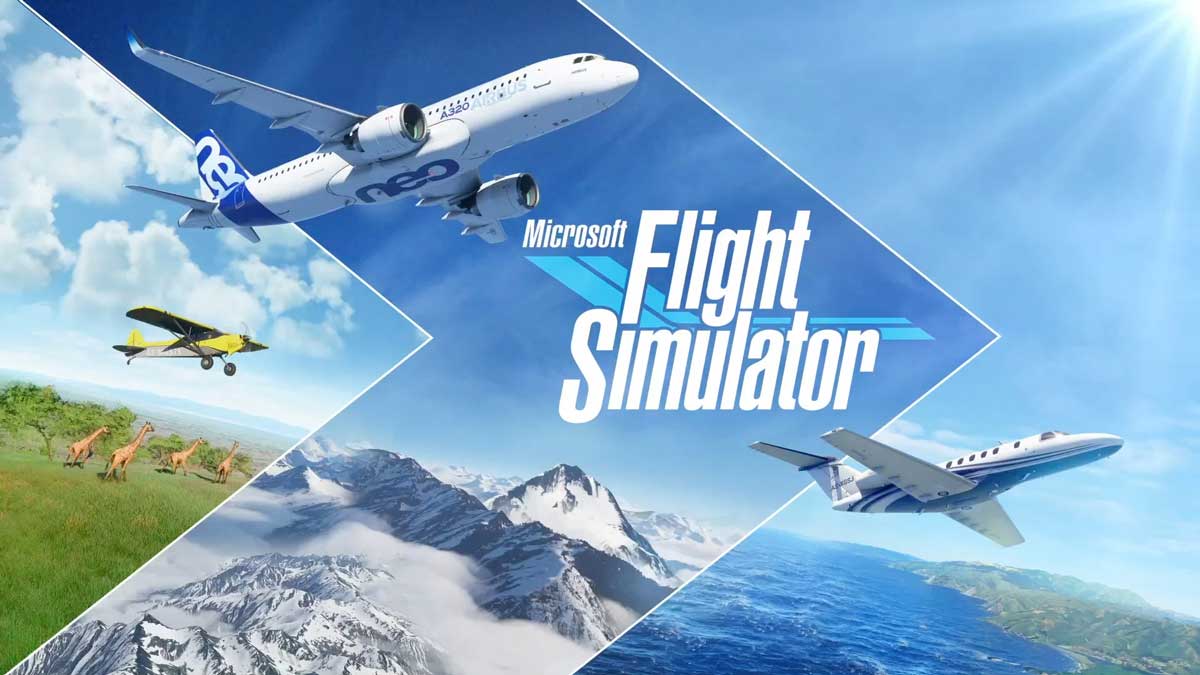 Let alone the flying a plane, there are thousands of hundreds people who afraid of even traveling with planes, surely it is a very normal situation for the human nature because of the facts that they're not the vehicles people use everyday and the awareness of the lack of surviving chance in case of a crash situation. In fact, everyone is a little bit afraid of traveling on airplanes, especially of the jolts and momentary altitude changes during non-dangerous turbulence.
Well, wouldn't you want to have the experience of piloting from where you sit on land, while you are safe at home? Freely, with almost same enjoyment, without the fear of falling, injury and death? That's the flight simulators are the modern computer softwares created to provide this.
There are some flight simulators in the gaming market, the most popular ones are the X-Plane and the Microsoft Flight Simulator X (FSX) currently. When comparing these two simulators, although X-Plane's graphics looks a little bit better than the FSX (because of X-Plane is released later) the best one is the FSX in my opinion especially because of the geographic details. FSX provides a more realistic and enjoyable experience with its map which created from real world satellite data and with the great details of airports, buildings, nature etc. One of the reasons i didn't like X-Plane is they didn't draw even a Bosphorus Bridge which is one of the most famous buildings of Istanbul. In FSX, you can find Galata Tower and Galata Bridge alongside with the Bosphorus Bridge. They included even the famous Istanbul Red Bull races to the missions tab.
With its acceptable graphics even today, I still play the FSX with having a great fun and also strongly recommend to you. That's why i created even a special section which contains educational articles and tutorial videos i prepared for FSX in my website to share this great experience with everyone who would like to feel the same enjoy.
For a big fan of FSX who love to play so much, i've been happy like a kid who get a new toy when i see the new version is on the way. I can not imagine how much it will be enjoyable with its fantastic graphics and details while even the current one is enough to make me enjoy.
Microsoft Flight Simulator 2020 looks built using the real world satellite data again like previously at FSX. But this time, rumors say that level of map details allows you to fly over your house. Developers of game explains the size of all these real world satellite data is about 2PB (PetaByte) which means ~2000TB (TeraByte) and only related parts of these data will be downloaded in real time as you fly throught the map. This means that a stable internet connection may be required to get high quality virtual world textures on data streaming. If not, we may face with the lower resolution textures of environment while flying, but whatever it is, probably game will not be crashed or stop the working. Otherwise, this might affect negatively the sales of the game worldwide. But as a big company that has done a very good job on FSX, they already thought these with all other details probably. Frankly, i expect a great game again same like FSX.
According to system requirements published on the official website of the game, minimum a Nvidia GTX 770 or Radeon RX 570 graphics card with 2GB VRAM, 8GB of RAM and 150GB free disk space required to run the game at playable level. I think and hope i'll be able to play smoothly with my system that has 8GB VRAM Nvidia RTX 2070 and 16GB RAM.
The game will be released on August 18, 2020 as BETA version (which further improvements and corrections will be made) for computers with Windows 10. The final version which has been free from possible errors, will probably be released a few months later. There will be 3 different versions of the game; Standard (59.99$), Deluxe (89.99$) and Premium Deluxe (119.99$). The prices next to them are the pre-order prices stated on the game's website as of July 2020 and they may change in the future. The difference of these three versions is that there are extra planes in the Deluxe and Premium Deluxe packages and extra detailed versions of some airports.
Once I own the game, I will share educational articles and gameplay videos on my site and my YouTube channel, as in FSX. I hope it will be a good game that meets our expectations.